Simple Healthy Egg Breakfast Ideas
There are a million reasons people love eating eggs for breakfast:
They are easy to make. There are hundreds of Simple & Healthy Egg Breakfast Ideas. Eggs are relatively cheap. Additionally, they are packed with protein. However, if you are looking for a healthy egg breakfast, something a little more interesting than just your basic scrambled eggs, you have come to the right place.
Here, you will find Simple & Healthy Egg Breakfast Ideas like Mason Jar Eggs, Egg Casseroles, Tasty Egg Sandwiches, Easy Frittatas, Protein Egg Bites, and Make-Ahead Breakfast ideas. Certainly, one of these is bound to add a little variety to your breakfast. So get crackin' and enjoy these healthy egg breakfast recipes!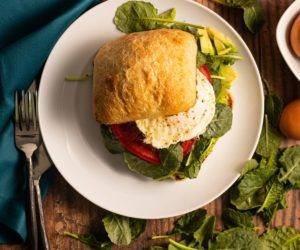 You have got to Try this: Easy, Egg and Avocado Breakfast Sandwich Who doesn't love…
Read More
© 2020 A Dash of Macros, LLC | ADASHOFMACROS.COM | MEMBERS.ADASHOFMACROS.COM
All rights reserved. The material on this site may not be cached, distributed, transmitted, reproduced, or otherwise used, except with prior permission of A Dash of Macros