Spinach and Mozzarella Egg Casserole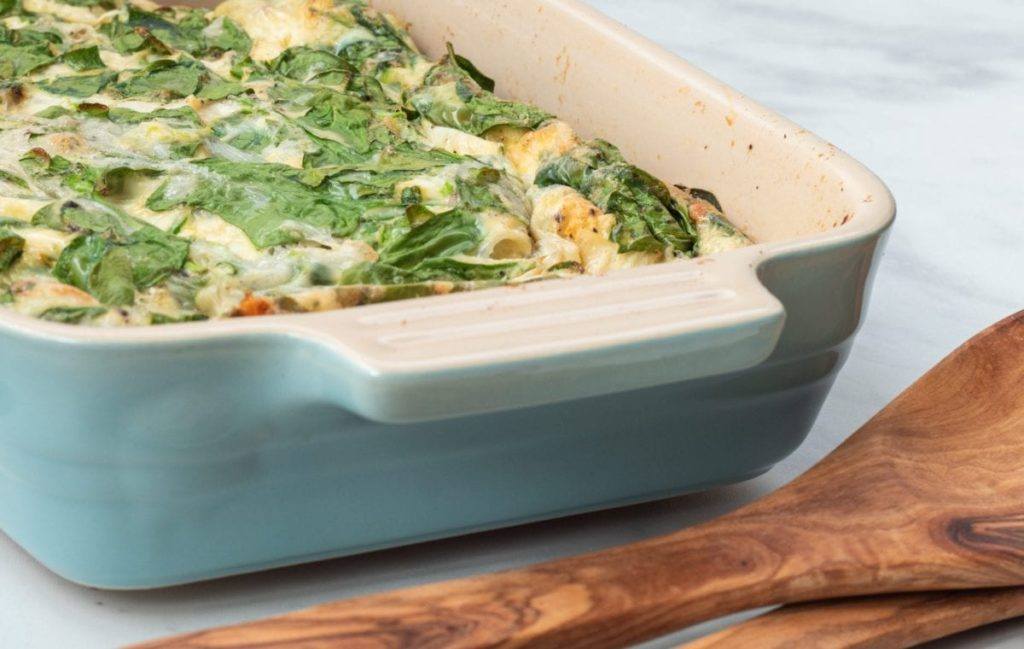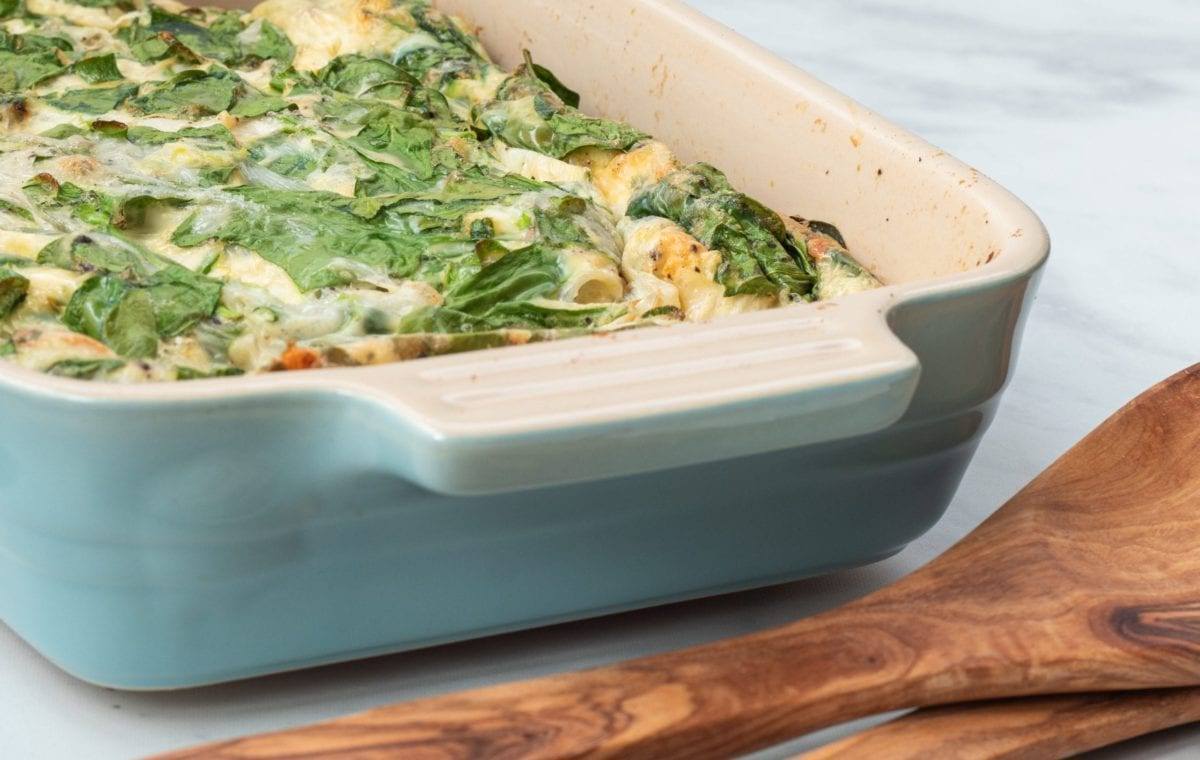 Casseroles are great for so many reasons, typically they provide for easy clean up. You can make them ahead of time for any event you might be hosting or attending. Even better they are great for meal prep! If you are looking for a meal pre breakfast you are going to love this spinach and mozzarella egg casserole.
Spinach and Mozzarella Egg Casserole
Instructions
Preheat the oven to 375'°. Spray 9×12' casserole pan with non-stick cooking spray.

In a large bowl crack the 3 eggs and pour in the 2 cups of egg whites. Whisk the whole eggs and egg whites together for about 1 minute. Until the eggs begin to get a little frothy.

Then add the torn spinach and shredded mozzarella to the bowl. Stir until well combined. Pour the egg mixture into the casserole pan.

Bake at 375'° fo 30 minutes. Until the egg has risen and the top begins to turn golden brown.

Serve and enjoy! Or portion out into your meal prep containers.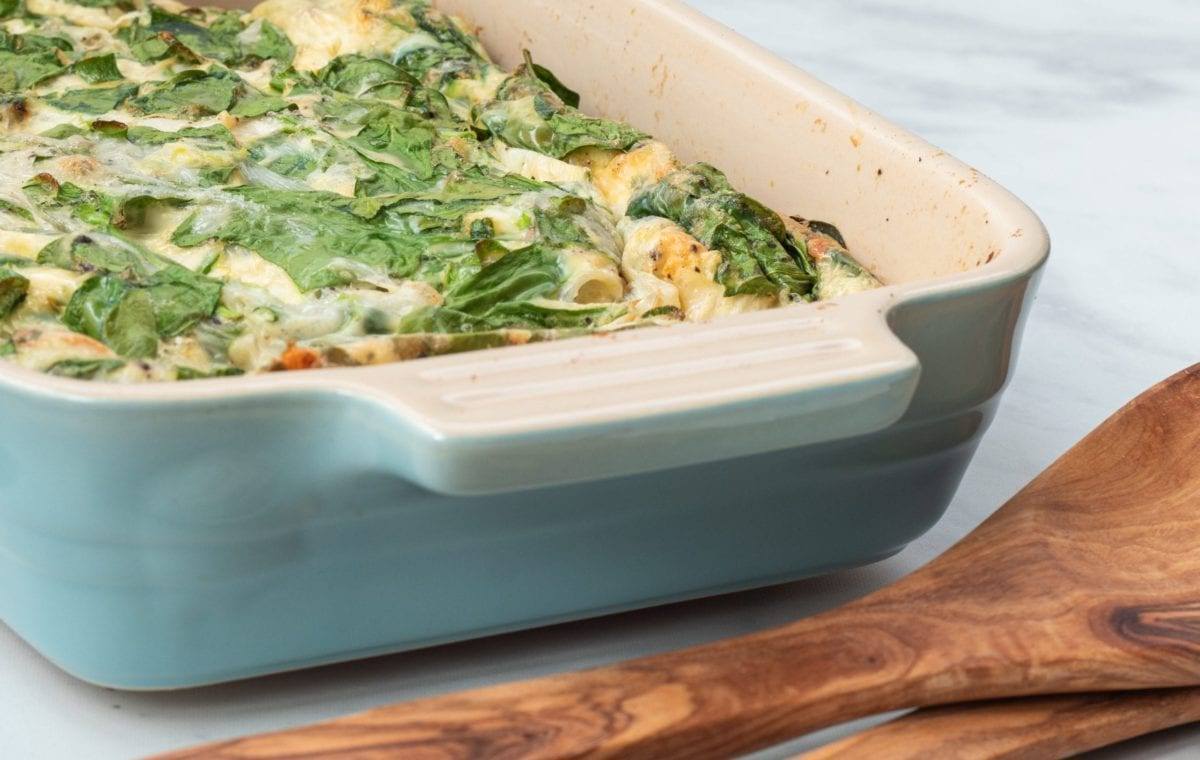 Macro Nutrition
Nutrition Facts
Spinach and Mozzarella Egg Casserole
Amount Per Serving
Calories 120
Calories from Fat 23
% Daily Value*
Fat 2.5g4%
Cholesterol 108mg36%
Sodium 410.3mg18%
Potassium 196.8mg6%
Carbohydrates 2.7g1%
Protein 18.5g37%
Vitamin A 59.3IU1%
Vitamin C 13.3mg16%
Calcium 19.6mg2%
Iron 8mg44%
* Percent Daily Values are based on a 2000 calorie diet.
Are you meal prepping? Do you count your macros or calories? Check out my notes below on how you can incorporate this spinach and mozzarella egg casserole into your meal prep.
NOTES FOR MEAL PREP:
This is a wonderful recipe for meal prepping.
You can store each serving in the fridge for up to 1 week and eat it as it fits your meal plan. Pop them in the microwave for 30-45 seconds to warm them up.
Or you can freeze them in freezer safe zip lock bags, remove all of the air and store for up to two months.
Tips for Re-heating after being frozen:
You can go straight from the freezer to the microwave, taking them out of the ziplock bag, and cook for 60 – 90 seconds.
Or pull them out the night before and store in the fridge to defrost overnight, then microwave for 30-45 seconds.
NOTES FOR COUNTING MACROS:
Typically I give notes for my recipes on how you can adjust the ingredients to fit your macro goals. For this recipe I have decided that the best way to adjust the recipe is to, eat more!
However, this spinach and mozzarella egg casserole is a very light dish. Well rounded with regards to the amount of protein, carbs, and fats. Being that each serving is only 120 calories you may want to double up on the recipe and enjoy double the serving size!
Should you decided to make adjustments to this spinach and mozzarella egg casserole. You will want to keep in mind the number of servings you are making.