Blueberry Pancake Protein Muffins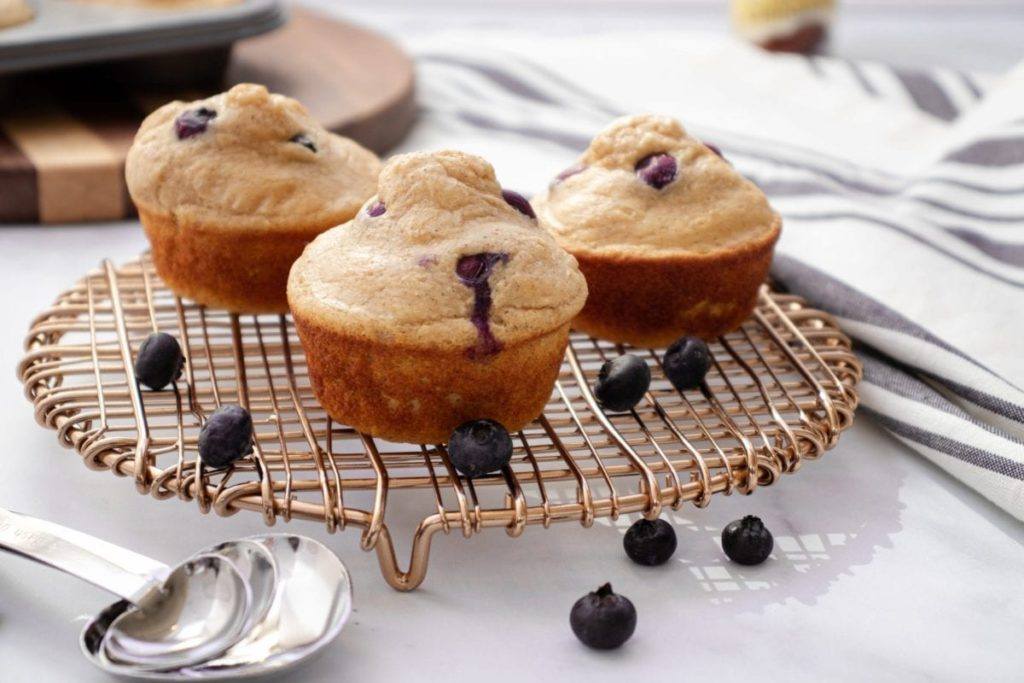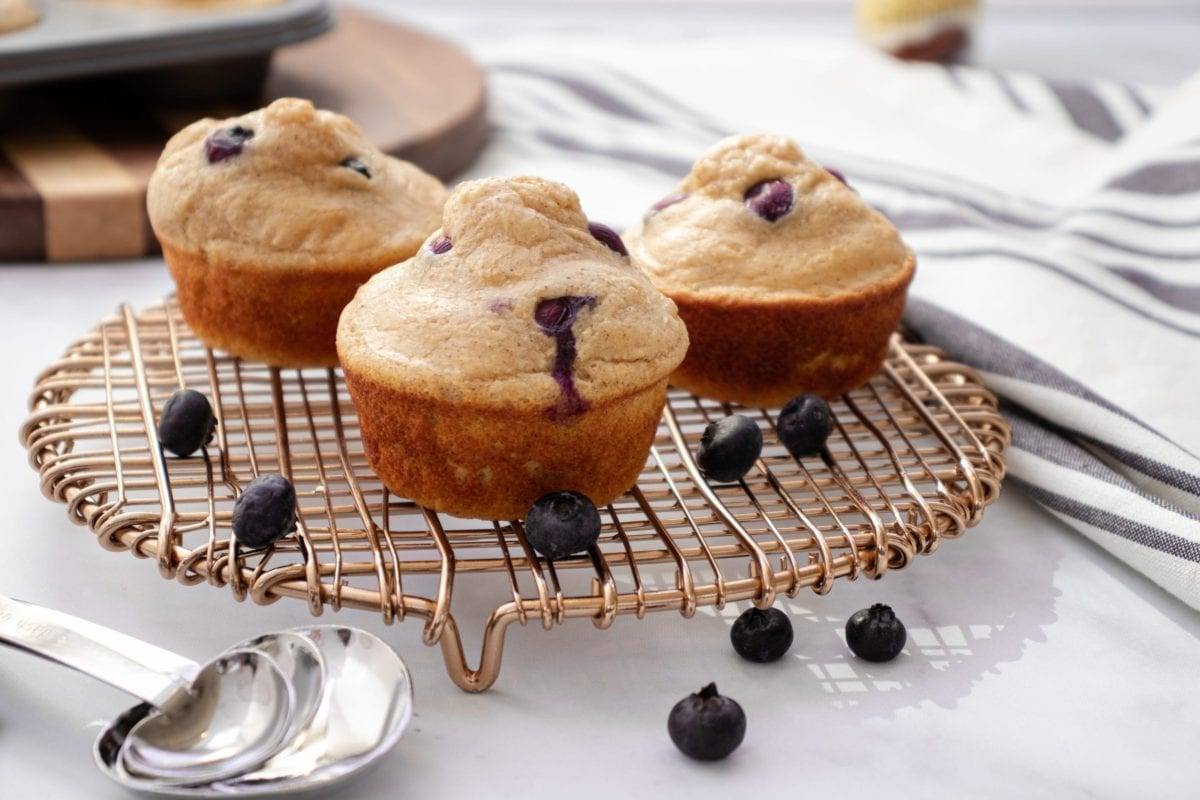 Blueberry Pancake Protein Muffins, WHAT??? Yep, you read that right pancake muffins, they taste just like pancakes! And even better, I have packed them with loads of protein! You are going to love this simple recipe, great for those who enjoy meal prepping. Easy to adjust protein and fats to meet your macro requirements.
Blueberry Pancake Protein Muffins
Instructions
Grease muffin tins with non stick cooking spray.

In a large bowl combine all ingredients except blueberries. Mix until smooth by hand or using an electric mixer.

Fill each muffin tin ¾ of the way full with muffin batter.

Then drop 4 – 5 blueberries into each muffin.

Bake at 350'° for 15 minutes, or until golden brown.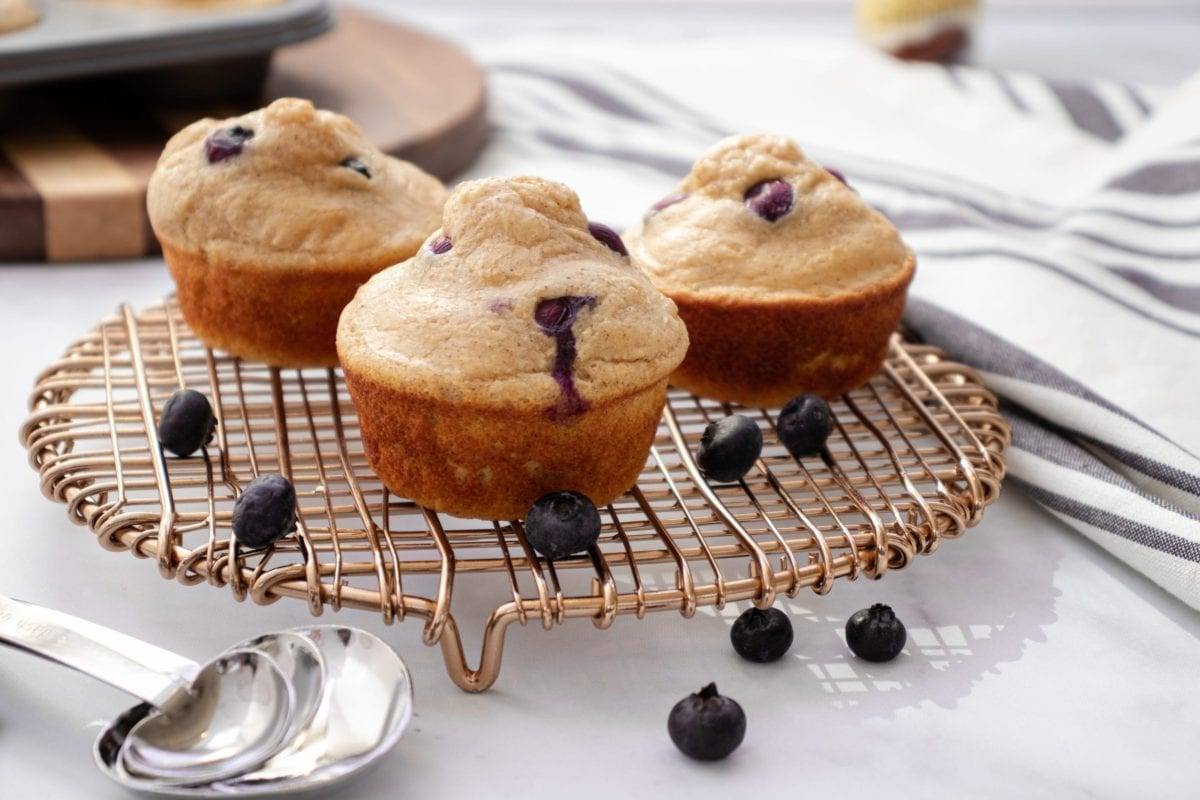 Macro Nutrition
Nutrition Facts
Blueberry Pancake Protein Muffins
Amount Per Serving
Calories 131
Calories from Fat 21
% Daily Value*
Fat 2.3g4%
Cholesterol 25.5mg9%
Sodium 229.5mg10%
Potassium 17.3mg0%
Carbohydrates 17.2g6%
Protein 10.7g21%
Vitamin A 1IU0%
Vitamin C 1.6mg2%
Calcium 6.4mg1%
Iron 3.5mg19%
* Percent Daily Values are based on a 2000 calorie diet.
Are you meal prepping? Do you count your macros or calories? Check out my notes below on how you can incorporate these blueberry pancake protein muffins into your meal prep. And easily adjust protein and fats to meet your macro requirements.
NOTES FOR MEAL PREP:
This is a wonderful recipe for meal prepping. You can store the individual servings in the fridge for 5 – 7 days or in the freezer for up to one month. I love to eat these warm, so if removing from the freezer, I pop them in the microwave for 30 seconds. Or if pulling from the fridge you can microwave them for 10-15 seconds.
NOTES FOR COUNTING MACROS:
Protein: This recipe is already packed with protein and if you try to increase it any more your muffins will be too dense. But you can decrease the protein by decreasing the additional protein powder or removing it all together. Although, you must remember protein powders are not created equal, so be sure to check your label. If you used the same protein powder as me, which has 25 grams of protein per scoop, you would decrease the protein by 2.5 grams per muffin, if you were to remove all of the additional protein powder.
Carbohydrate: Are not easily adjusted with this blueberry pancake protein muffin recipe, changing the amount of carbs would change the consistency too much.
Fats: This recipe is very low in fat, if you are looking to increase the fat you could add up to 2 tablespoons of butter which will make the recipe a little richer and still very delicious. 2 tbsp of butter would increase the fat in the recipe by 23 grams or 2.6 grams per muffin.

If you choose to add the butter, soften the butter before adding and add with all of the other ingredients.
When adjusting macros you will want to keep in mind the number of servings you are making.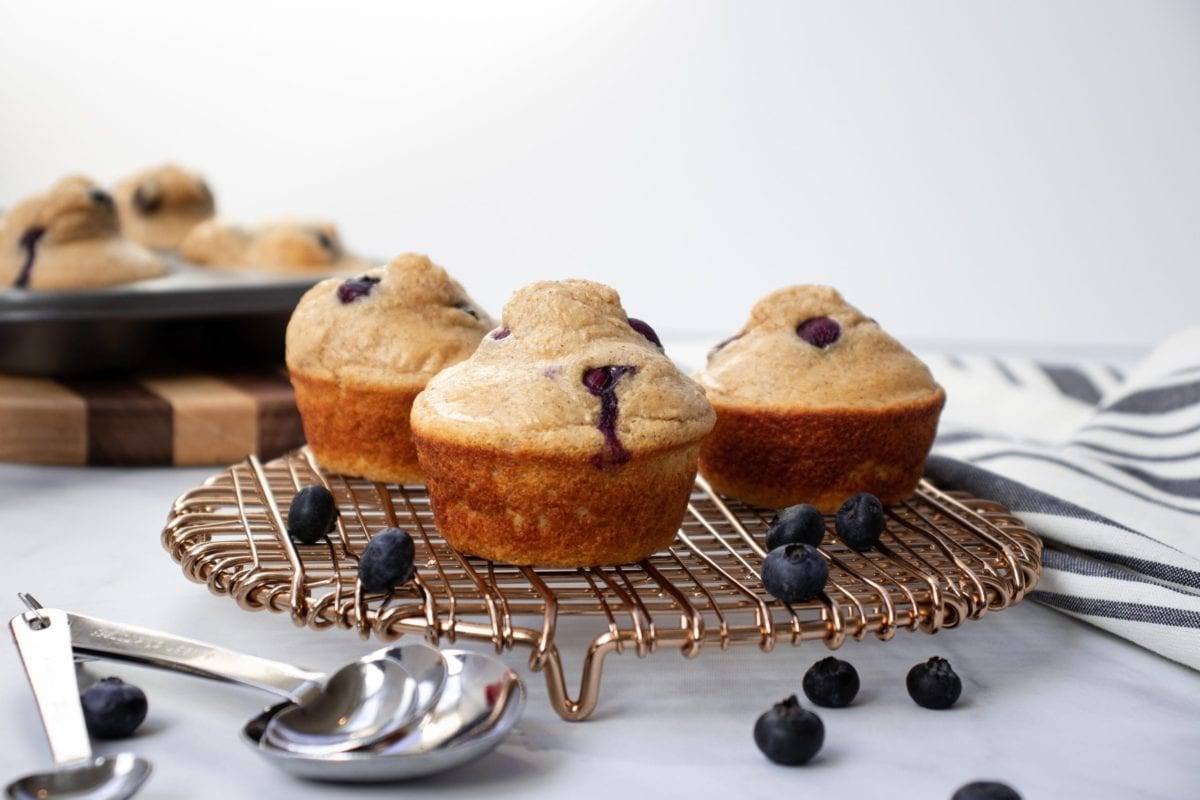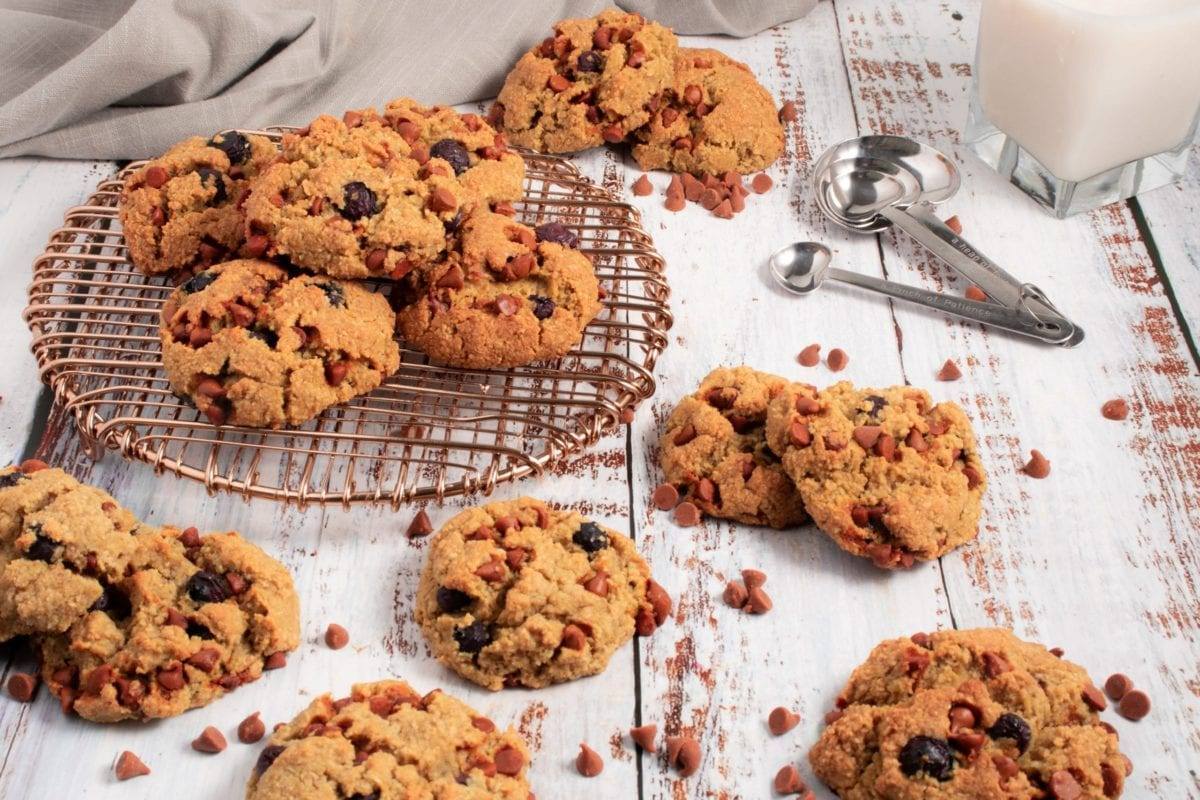 Looking for another grab and go breakfast or snack? Check out my: