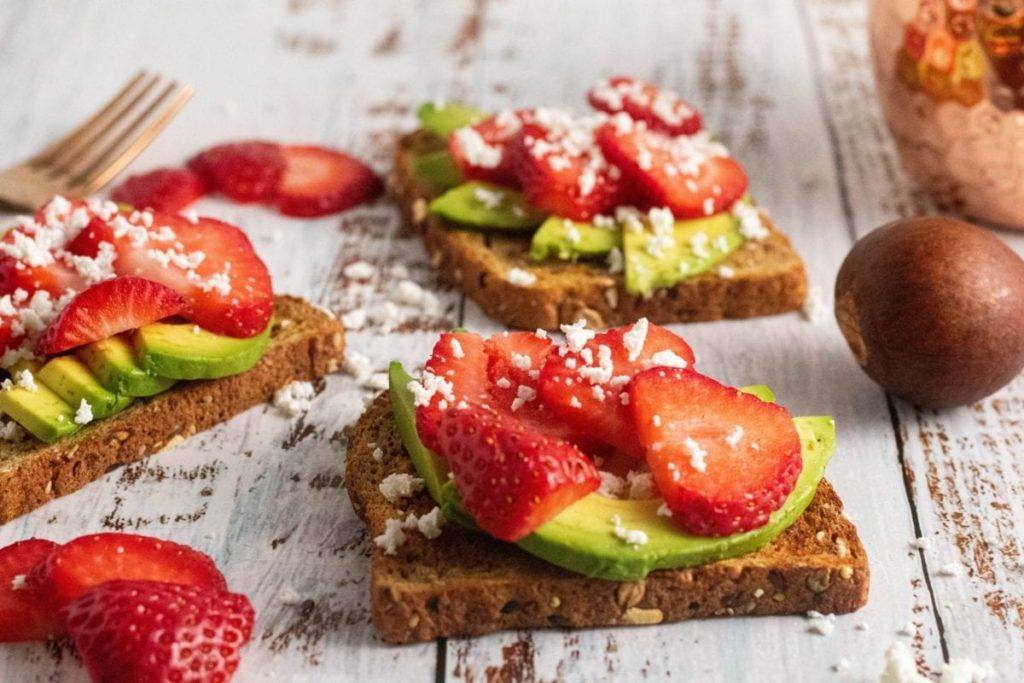 Servings: 1
Ingredients:
1 Slice, Thin Multi Grain Bread
30 g Strawberries, sliced (1 strawberry)
30 g Avocado, sliced (1/4 strawberry)
3 g Fresh Goat Cheese (about a teaspoon)
Directions:
Toast bread in the toaster
While bread is toasting slice strawberry and avocado
Once bread is toasted top with sliced avocado and strawberries
Then sprinkle goat cheese over-top of toast. To do this use a fork and gently scrap the soft goat cheese roll. This will allow little bits of goat cheese to crumble and top your avocado toast!
Kcals: 125g / 4.3g P / 15.9g C / 6.5g F