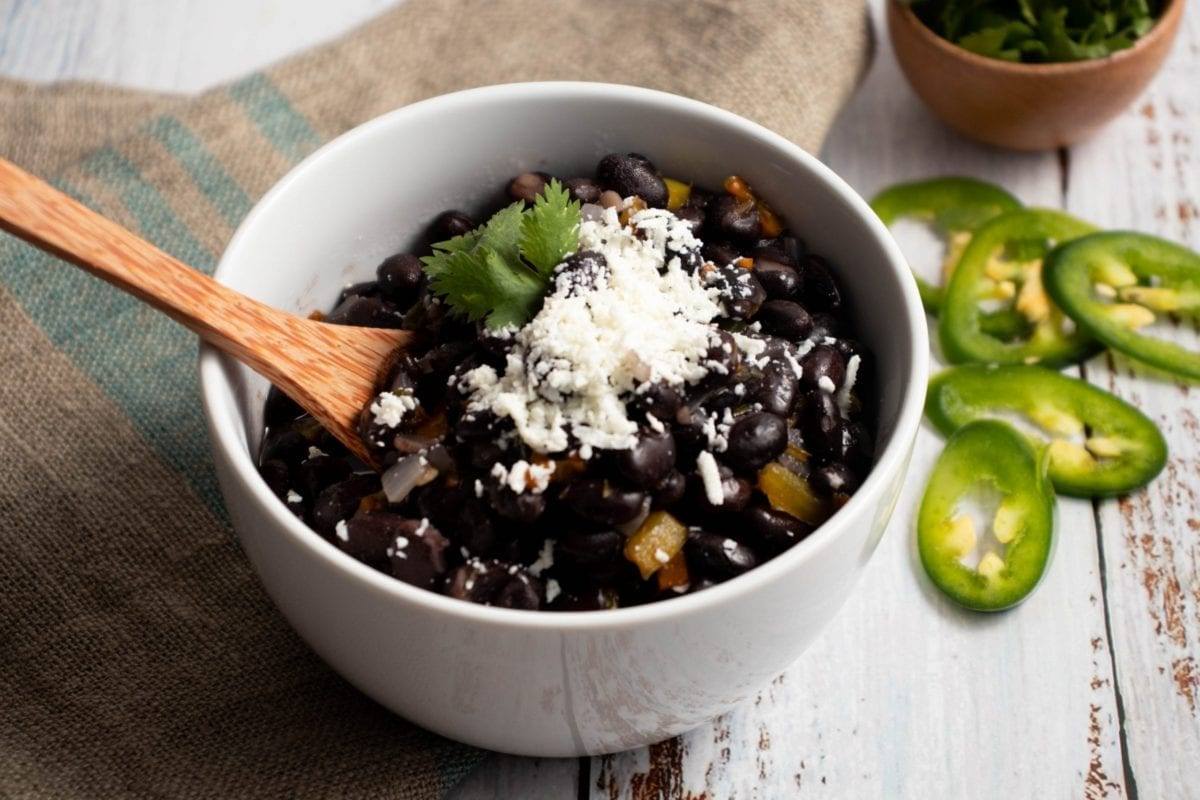 Servings: 4, about 1/4 cup each
Ingredients:
1 Can Low Sodium Black Beans
15 g Jalapeno Peppers, diced (1 small pepper)
25 g Shallot, diced (1 small shallot)
85 g Sweet Peppers, Multi Colored, diced (3 small)
1 tbs Extra Virgin Olive Oil
1 tsp Garlic Powder
5 g Cotija Cheese
Directions:
Heat a medium sauce pan with lid over medium heat. Add extra virgin olive oil. Heat oil for 30 seconds, then add the diced peppers and shallots. Cook down for about 5 minutes then turn heat down to med/low.
Add canned beans to the pot. Do not drain or rise, add all the ingredients from the can. Stir then cover, and cook for 10 minutes on low, stirring occasionally.
Serve with sprinkled cotija cheese on top.
Kcals 170 / 8.3g P / 24.1g C / 4.3g F