Giving You The Tools To Easily Create A Meal Plan!
I used to waste SO MUCH MONEY before I mastered meal planning.
Spending way too much at the grocery store not knowing exactly what I wanted to cook for the week. Only to end up tossing out food because I didn't eat it in time.
Have you ever found food in the back of the freezer or in the bottom drawer of the fridge and been upset as you tossed it out? Thinking, "Ughh, more money down the drain". Or "I really wanted to eat that, how did I forget about it". I even found myself ordering delivery, because dinner just felt too hard, even though the fridge was fully stocked….all because I didn't have a plan.
"After Mastering Meal Planning, All Of That Changed!"
If You Are Looking To:
Save Money
Prevent Food Waste
Time
Your Sanity
Meal planning is going to be your BEST FRIEND! Combine it with meal prep and you can take it to an entirely different level…but more on that in another post!
MEAL PLANNING SETS YOU UP FOR SUCCESS AND CAN MAKE YOUR LIFE EASIER.
I will supply you with the information and tools to allow you to create a meal plan based around your busy schedule. Help you pick from hundreds of delicious recipes, most of which are great for meal prepping…if that's what you are into! I know I love a good meal prep. However, I also love to cook, so I have no problem cooking several days or nights per week.
Meal planning can be adjusted to fit your level of cooking knowledge, enjoyment, and time. Whether you love to meal prep, love cooking your family dinners every night, enjoy cooking but don't have much time. Or you are not fully confident in the kitchen, then you have come to the right place. A Dash of Macros provides hundreds of delicious recipes, all of which have been created, tested, and approved by me! Every week I create new and exciting recipes, so you will never feel bored with food again!
Top 3 Benefits of Meal Planning:
You go to the grocery store with a plan. This prevents you from buying foods that might not get eaten. Which in turn, prevents unwanted food waste and saves you money.
It allows you to plan around your schedule for the week, taking into account your family's schedule, your work schedule, your personal life, and meals that might not be eaten at home. All of which will save you time, energy, and money.
Meal planning saves you from unwanted stress...thinking every day: What am I going to eat or feed the family tonight? What food do I have a home? Am I going to have time to cook tonight? If you count macros, the stress of wondering how you are going to hit your macro goals for the day or week? And of course the stress after eating something terribly unhealthy, only because it was the easiest thing available. Removing this stress will give you more energy, more peace of mind, and a healthier more well-balanced life.
What to expect from my recipes:
The majority of my recipes take under 45 minutes to prepare.
Each recipe provides step by step instructions.
All of my recipes include information about whether the recipe is prepable and/or freezer-friendly
90% of my recipes can be used as meal prep recipes, meaning they are great stored and reheated later. Therefore, this isn't just for meal prepping…this goes for reheating any leftovers….thus preventing food waste.
Every single one of my recipes includes all of the nutritional facts of the recipe.
Additionally, for those counting macros or calories: I have included tips on how you can make adjustments to the proteins, carbs, and fats in each recipe.
To start meal planning you only need TWO things:
Your schedule for the week
A variety of delicious recipes
A Dash of Macros provides you with 50% of what you need: The variety of delicious recipes, and a BONUS meal planning calendar! The tool allows you to add your schedule and then plan your meals around that schedule!
If I could help you with your busy schedule trust me, I totally would! However, what I can do is show you how to plan your food schedule around your busy schedule. While it might seem like you don't have time to plan your meals, I can guarantee you in the end it will free up some of your time!
Are you ready to Start planning?
---
Are you looking to learn about more ways you can live a healthier lifestyle? Check out my top three articles:
---
---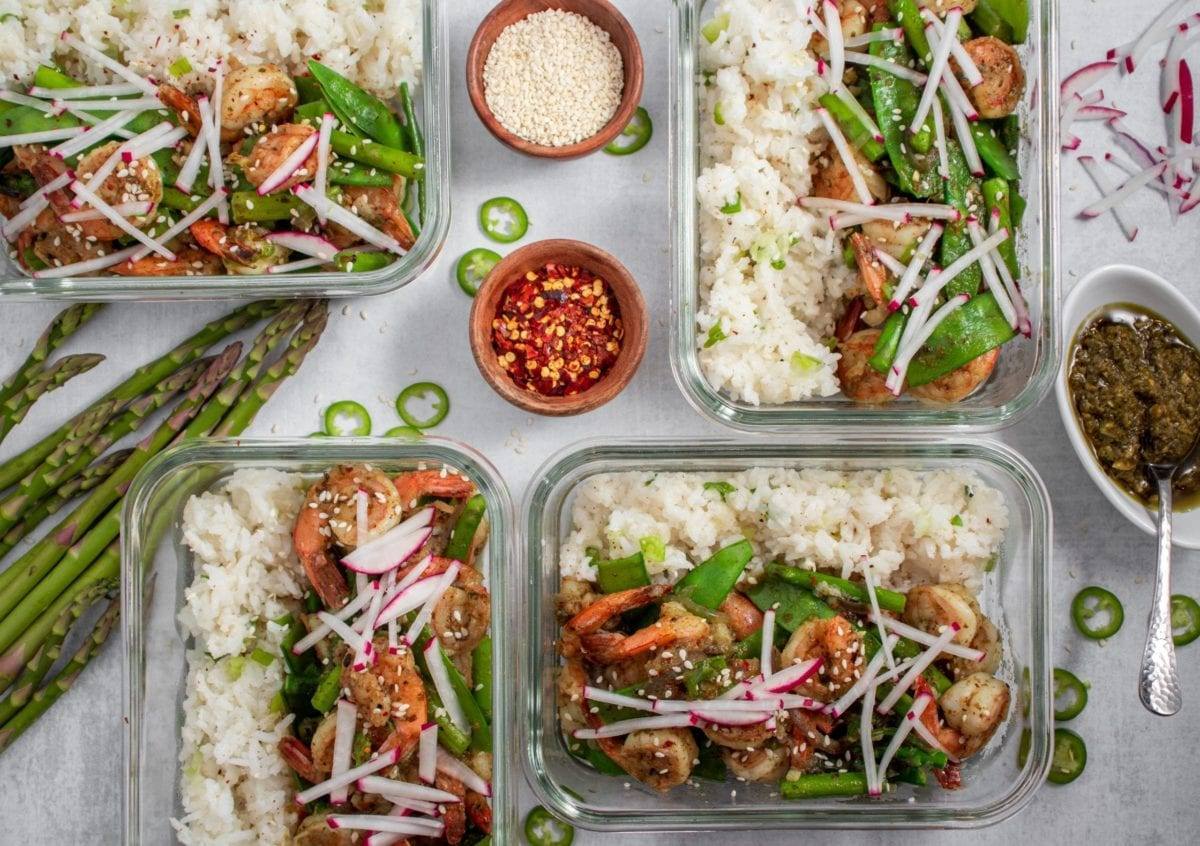 Interested in learning how to meal prep?
Check out Meal Prepping: How to get Started
Meal prepping can seem overwhelming, how to get started is a question many people ask. However, it can look like a lot of work, you might not know which recipes are best for meal prep, or maybe you already meal prep but find yourself eating the same recipes each week. Let A Dash of Macros help by providing exciting meal prep recipes every week. Additionally, it is great for those who enjoy macro counting or calories counting.