How to do Donkey Kickbacks: Step-By-Step & Video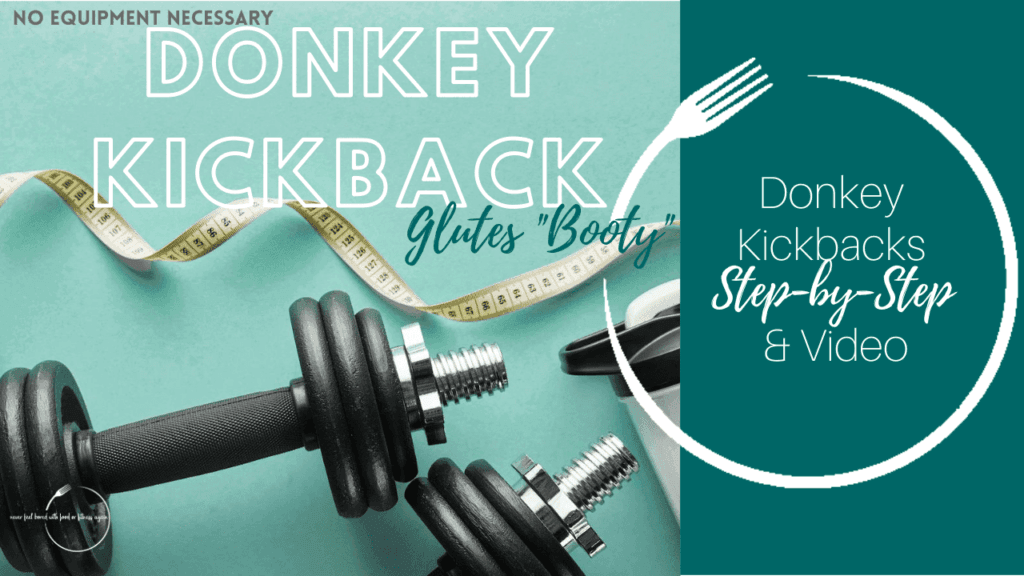 Donkey Kickbacks focus on your gluteus maximus, the largest of the three glute muscles and the majority of your booty!
Donkey Kickback Modifications
Based on your Fitness Level
Beginner: Body weight
Intermediate & Expert: Using a fitness band
Step-By-Step Instructions to Complete Donkey Kickbacks:
Get down on all fours and position your hands under your shoulders and your knees under your hips. If using a fitness band, place the band around your lower thighs just above your knee.
Kick back with your right leg, keeping your foot flexed and squeeze the glutes.
Lower the leg.
That is one Donkey Kickbacks. Repeat on the same side until you have finished all of the reps, then switch sides and do it again. Complete the number of recommended reps.
---
Over my years of testing and research I have come to understand that the majority of
Real Women, Busy Women
(myself included) are looking for a few things when it comes to weight loss and nutrition, we want it to be:
Easy to Understand
Simple & Laid Out For Us
Provides Results
Sustainable
---
LOOKING FOR MORE Lower BODY EXERCISES LIKE THESE Donkey Kickbacks? CHECK OUT A FEW OF MY FAVORITES!
HAVE YOU TRIED

HEALTHY FREEZER FRIENDLY RECIPES

? THEY MAKE LIFE SO MUCH EASIER WHEN THERE IS JUST TOO MUCH GOING ON!
ARE YOU TRYING TO LOSE WEIGHT AND NOT HAVING ANY SUCCESS? THESE HELPFUL WEIGHT LOSS POSTS WILL HELP YOU REACH YOUR WEIGHT LOSS GOALS!