Cinnamon Chip & Blueberry Breakfast Cookies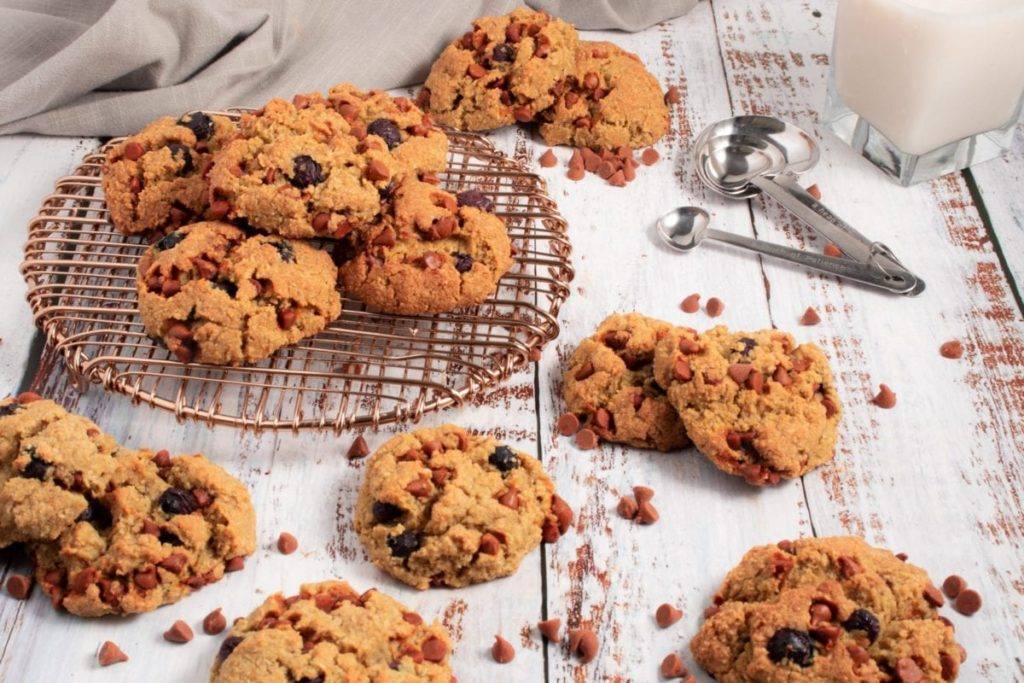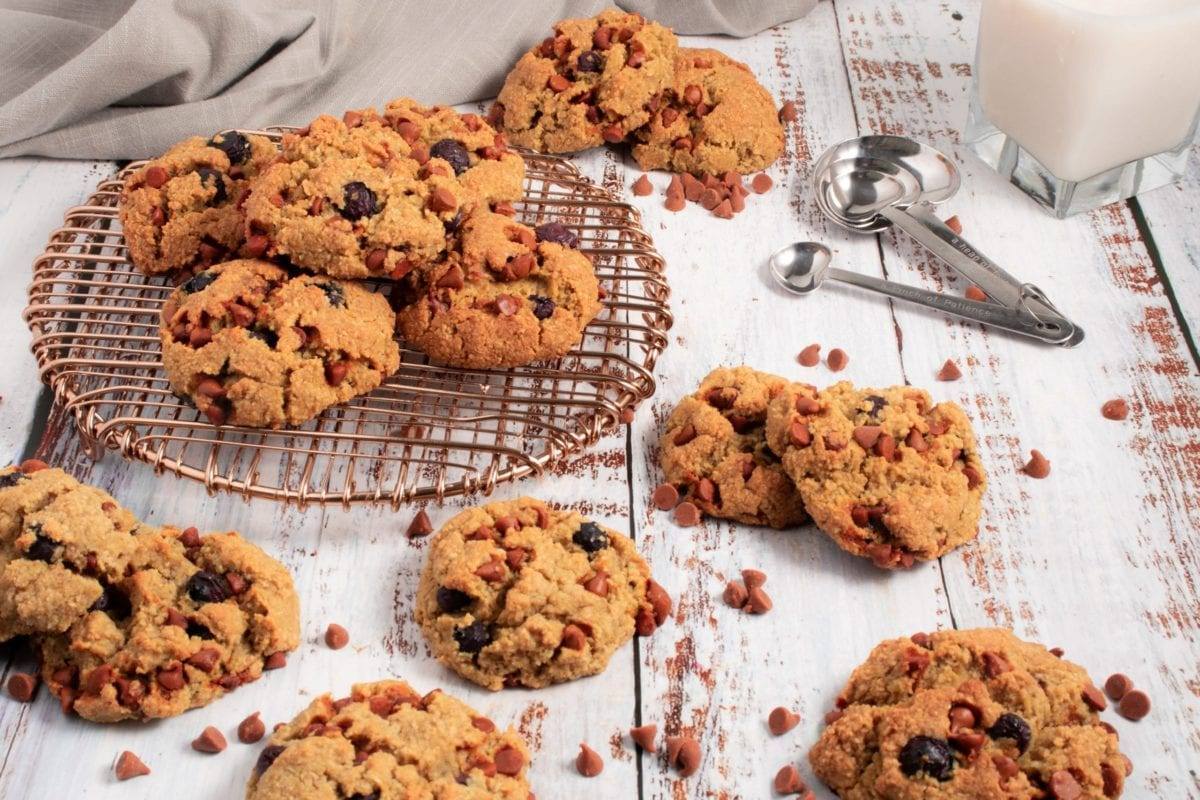 Servings: 24
Ingredients:
1/2 cup Quick Oats
3 3/4 cups Almond Flour
1/2 cup Vanilla Protein Powder
2/3 cup Wheat Germ
2 tsp Baking Soda
1 tbsp and 1 tsp Baking Powder
1/2 tsp Salt
1/3 cup Granulated Sugar
1 1/4 cup Cinnamon Chips
1/4 cup Sugar Free Syrup
2 cups Unsweetened Almond Milk
1 cup Blueberries
Directions:
Pre-heat oven to 375 degrees
In a large bowl combine all dry ingredients: Oats, flour, protein powder, wheat germ, baking soda, baking powder, salt, and granulated sugar. Stir together until well combined.
Next add the cinnamon chips, sugar free syrup, and almond milk to the dry ingredients. Stir until combined, and the cinnamon chips appear to be evenly distributed. The mix should be a tad wetter than your typical cookie mix.
Now fold in the blueberries into your cookie dough, be careful to not smash them.
Prep two large cookie sheets by either spraying them with non stick cooking spray, parchment paper, or a silicone baking mat.
Using a large spoon scoop out enough mix to make a large 1 – 1.25 inch ball. Roll the mix in your hand lightly, just enough to pack the mix together some, but not rolling it tight, you want sort of a loose cookie. Do this until you have gone through all of your cookie dough. You should have enough to make 24 cookies.
Bake at 375 degrees for 25 minutes.
Remove from oven and allow to cool for at least 10 minutes before eating, the blueberries will be HOT.
Serve still slightly warm, my itself or with a scoop of ice cream! Store in the fridge for up to a week, or freeze for up to 2 months. If you freeze them they will need about 45 minutes to defrost enough to eat.
Kcals: 248 / 9.8g P / 21.3g C / 14.9g F