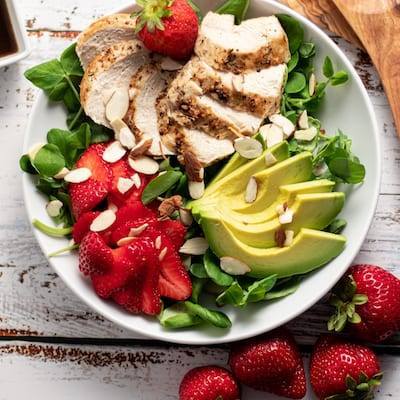 Tracking Macros is a Scientifically Provent Way to Reach Your Goals!
Too many people cut out specific foods and doo too much cardio only to feel deprived, and even worse continue to be unsuccessful at reaching their goals: Weight Loss, Body Recomposition, and Building Lean Muscle.
Too many people cut out specific foods and doo too much cardio only to feel deprived, and even worse continue to be unsuccessful at reaching their goals: Weight Loss, Body Recomposition, and Building Lean Muscle.
If you implement Macros with the right Training program you're going to:
You'll learn how to enjoy foods you love
You'll finally understand how to eat right
You won't waste time doing random workouts, getting random results!
Lose body fat
Build Lean Muscle
Create the Lean, Sexy, Strong Physique you have always wanted
Without feeling deprived
Create Real Change In Your Physique
It's true, the older we are, the harder it is to get or to stay in shape. Our bodies, metabolism, and hormones change and what used to work in our 20's and early 30's no longer works!
Endless Cardio, Skipping Meals, and Workouts that leave you sore for days are not what is going to get you the body you want. And the older we get, the less those efforts even work...if they worked at all...Have you really ever been truly excited about your physique, or has it always just been about being thin?
Do you want to finally see a REAL change in your Physique?
Stop wasting time following random workouts, doing endless cardio, and trying the next workout trend.
What you need, is to start following a different approach! One that is geared towards women, that actually works to build lean muscle and burn fat, while also aiding in your recovery so that you can finally get the results that you want!
Strong Physique is going to provide you with the most effective and efficient workouts, so you can stop spinning your wheels, and wasting time on workouts that just aren't going to get you the results you want. Strong Physique is going to get you that strong, lean, tone, beautiful body that you have always wanted, or get it back if life has taken its toll.
I'd Love To Be Your Macro Guru!
I've been there! Struggling to reach my goals, hitting a plateau, and giving up, only to start over again. Feeling deprived with food!
While counting macros I finally figured it out! I have always loved cooking, so...I put together everything that I learn while counting macros, working with fitness coaches, nutrition coaches, and getting my own Certification to become a Nutrition Coach and Personal Trainer into my programs; The Macro Method, as well as all of my recipes, meal plan creations, nutritional education, and workout programming!
My nutritionists only provide coaching, but that is where I am very different. With me, you get the coaching and guidance as well as the recipes that will keep you excited to hit your macros and stay on track.
After years of maintaining my goals and helping women just like you reach their goals. I have proven that this works and is absolutely sustainable. You will no longer feel deprived. You will learn how to properly fuel your body while enjoying the food you love. You will reach your goals and understand how to maintain your results. You will learn to make small sustainable healthy choices that create big change!
I want to share all of my experience, guidance, recipes, meal plans, and education with you! I would love to be your Macro Guru!
Jenn, Your Macro Guru
Do you feel like when you hit 30 and your metabolism started slowing down, then you hit 40 and you feel like your body just stopped functioning?
No matter how healthy you eat or how much you workout you're just not seeing the changes in your physique you want to see. Instead your holding onto weight or gaining weight, you have a lack of energy, shitty sleep, and you're just fed up!
For years we've heard "Restrict your calories", "Don't eat fruit because there's too much sugar", "Don't eat carbs or fat because they will make you fat" and yet the older we get the less any of this works.
This is exactly why I created A Dash of Macros. To help women:
Wad through the fad diet BS
Stop restricting foods that don't need to be restricted
Learn how to workout to get the results that they want, without overdoing cardio, without following random workouts and getting random results
Level up your goals and work with me and you'll get the proven strategy for Nutrition and Fitness to finally get the results you've been looking for. But even better, understand how to properly fuel and move your body!
© 2020 A Dash of Macros, LLC | ADASHOFMACROS.COM | MEMBERS.ADASHOFMACROS.COM
All rights reserved. The material on this site may not be cached, distributed, transmitted, reproduced, or otherwise used, except with prior permission of A Dash of Macros